Independent producer

of renewable energy
As a pioneer in the wind energy industry, Eurowatt boasts almost 30 years of recognised expertise in the production of renewable electricity.
Established in France and in Europe, we are committed to working with our partners and local players to advance economic development and the energy transition of the territories together.
Virginie Thévenet
Eurowatt's CEO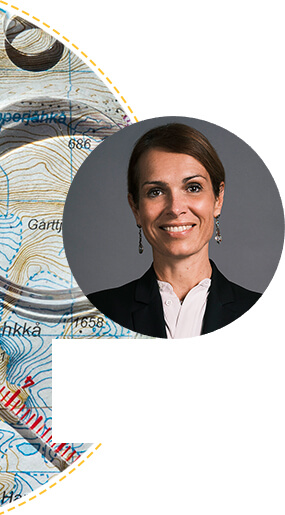 "At Eurowatt, we are proud of our history and the know-how we have acquired in almost 30 years of renewable energy production. We are also proud to remain a company operating on a human scale, which has become a trusted partner for the territories and their populations.
As a committed player in the energy transition, we are now accelerating the development of our renewable energy production solutions, both in France and internationally."
"Eurowatt's philosophy is to allow its employees to manage a wide variety of subjects through to their implementation, so giving them an overview of a project. This agility is both fascinating and a great way to grow professionally. In 5 years, I have travelled across half of France by train, shaken hands with more than 500 people and tirelessly and passionately presented the need for a fair energy transition, while respecting the territories."
Simon Manceau – Project Manager